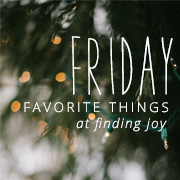 Linking up to Rachel's Friday Favorite Things
1. Vintage Pictures. Using a free program called Poladroid to get this vintage look. Its like... a new addiction. I'm in love.
2. The Cosby Show. If you haven't seen it, you should. Because its so so so funny! Clean, Classic and Hilarious. Bill Cosby cracks me up! I normally watch them late at night, I'm surprised I haven't woken Megan up with my suppressed laughs! And, by the way, I'm coming along pretty well with my goal to watch all eight seasons. (I know thats like... lame, but hey. Its summer.) But seriously.
3. Raspberry Iced Mochas. Yum.
[caption id="attachment_1220" align="aligncenter" width="480" caption="© marissa kayann"]
[/caption]
4. Sunrises. I only catch this about twice a week, when I have to get up at 5:30 to go to work. (yes. that happens.)
[caption id="attachment_1224" align="aligncenter" width="480" caption="© marissa kayann"]
[/caption]
5. FINALLY getting my permit. Yes. I am 17 and I just got my permit. But hey, I don't have to do drivers ed and I only have to learn to drive, wait til I'm 18 and then I can drive by myself. so, ha!
6. Kung Fu Panda 2. Super excited for this.
Pixar movies rule
.
Excuse me. Dreamworks. Which I'm not a huge fan of all their movies. But they have done a lot of good ones so I'll just say animation in general rules.
[caption id="attachment_1225" align="aligncenter" width="427" caption="from Google"]
[/caption]
7. Lastly, this song. Ohhhh my. The cello is amazing.
Have a list of favorites? Link up!