Well. What can I say. Here is another vlog. Oh my. I wonder about me sometimes...
Supposedly I rambled in this one... at least thats what megan said. But I thinks she did too. Also. Um. Its kinda longish... sorry. It'll be shorter next time... I'm trying to keep it between 6-8 minutes... but... you know. We talk a lot. I actually cut some things from this because it would have been WAY to long.
So here it is. Vlog #3 Questions and Answers edition ;)
Thank you for submitting your questions!
More will be answered on our next vlog.
Links to the questions we answered:
I
nna @ Paper Raindrops
Bree @ He Designs My Life
Emily @ Why Be Ordinary
Sky @ Further up and further in
Miss Elizabeth Rose @ Living On Literary Lane
(I think that's all)
_______________
Check Out Megan's Spring Writing Gala here:
Tutorials were posted here:
http://calmwaterblogdesign.blogspot.com/p/tutorials.html
_______________
Also. As mentioned, I was interviewed on Samantha's blog! Check it out!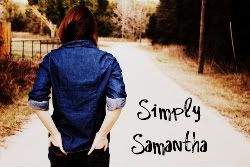 ___________________
AND. Here is that hilarious video Megan made:
Oh! Just so you know. That talking at the beginning is our friends Krista and Kaylee because they didn't know megan was recording... and you can hear us all laughing. :D
Have a wonderful Monday everyone!!!