The first time I saw fabric bunting, I was in love. The triangles, the string, and the fact that they can be put anywhere had me smitten. One of my favorite cards to now make involves bunting. Not only are they easy, but they are adorable! All you need is some string, paper, and lace to make the bunting.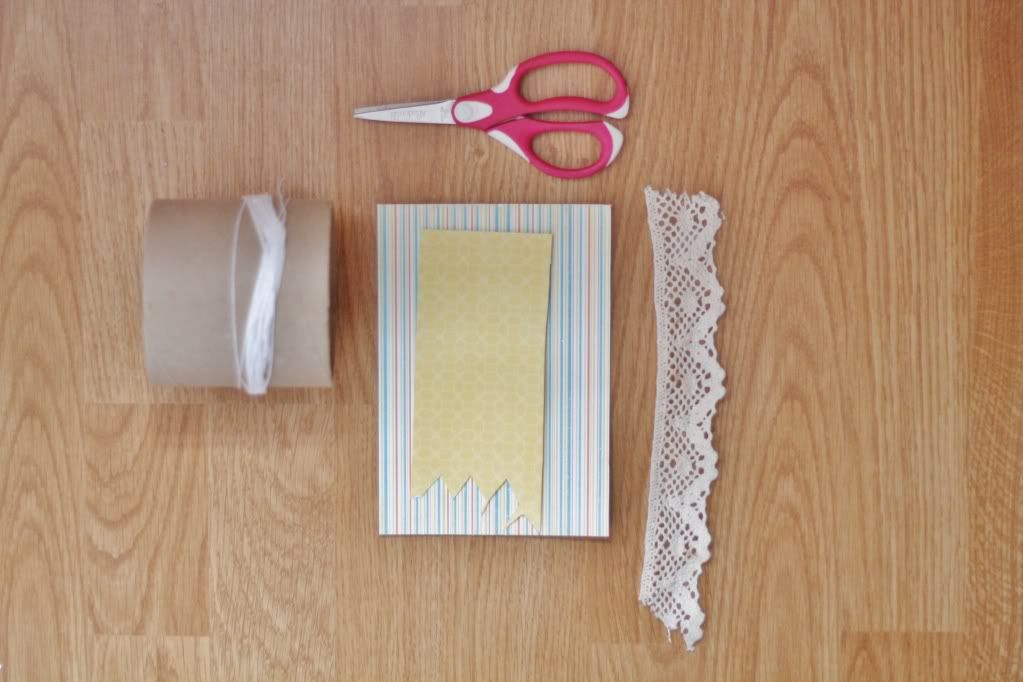 Cut out the shapes like diamonds and then fold them in half and glue them on the string to make triangles. You can finish off the cards with a pinwheel or some fun typography.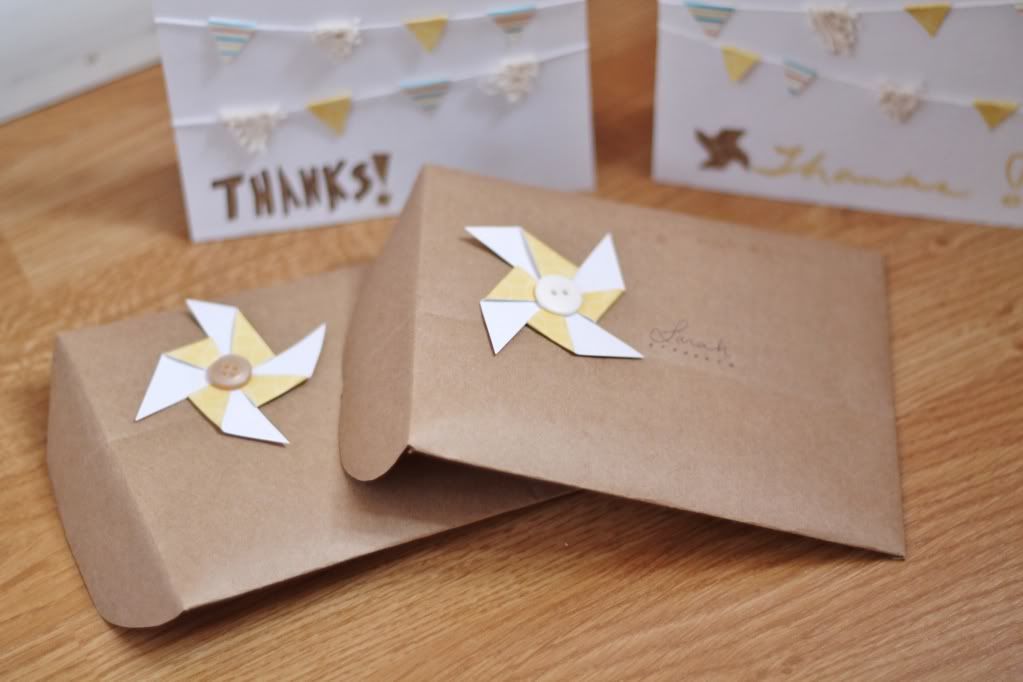 I also like to make a matching envelope to go along with it. Glue a pinwheel to it a there you have it. The perfect card for any occasion. It's fun to play around with color combinations and different textures. I choose lace because I had a scrap of it on-hand; but if you've got some neat wrapping paper or fabric, use that instead! With bunting, the possibilities are limitless.
_____________________________________________________


Hello there, the name's Kimberly!
I love writing, L.M. Montgomery's one of my favorites, and my camera Perry is my first love. Hawaii is my home, and I'm planning on leaving soon and going to college. In the meantime, I'm usually having a smashing time blogging and working tirelessly on my etsy shop.
blog:

amusing

// etsy shop:

fildee